18th c. House Joiner & Planemaker
Demonstrations
~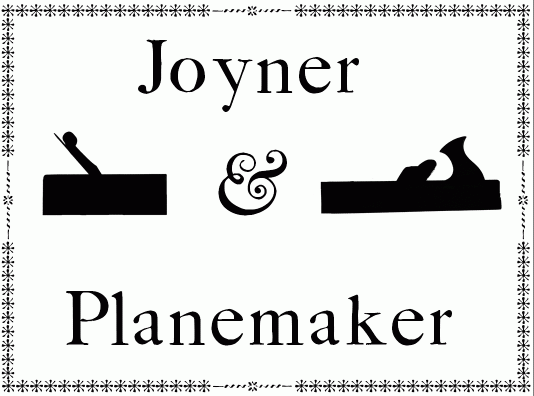 House building in the 18th century was a labor intensive process that required the skills of many tradesman. While the carpenter hewed and joined the timber frame "bones" of the building, it was the house joiner who crafted the fabric of its interior woodwork. With a basic set of hand tools, the house joiner produced the raised and feather edge paneling, wainscoting, decorative moldings, and window sash so familiar in period houses and public buildings. I make and use hand planes and other tools used by the house joiner to demonstrate the process of transforming rough lumber into the elements of a finished 18th century home.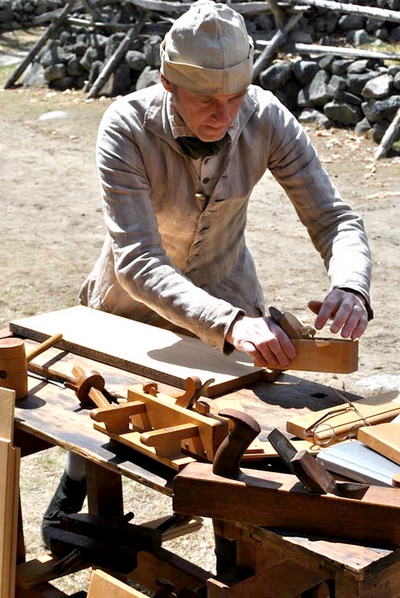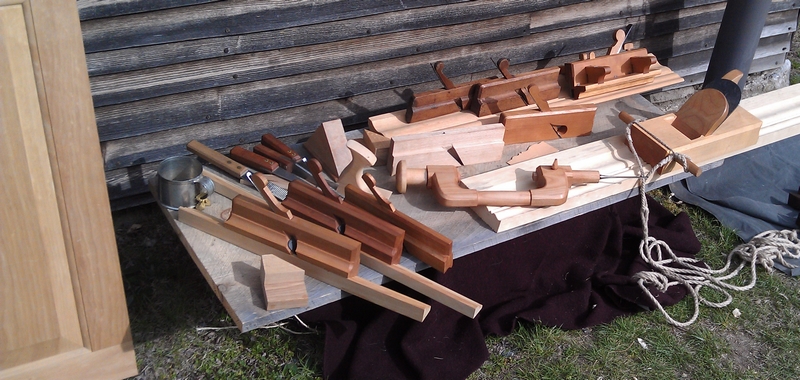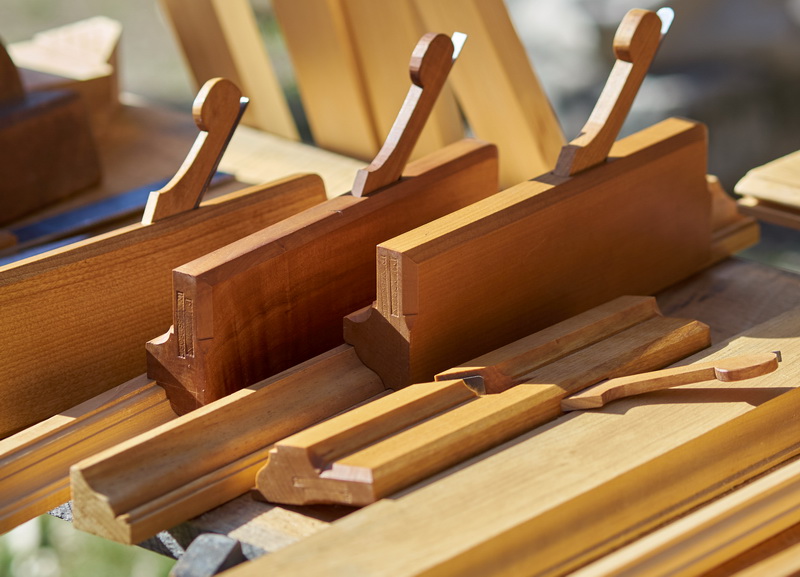 Period and reproduction handplanes and tools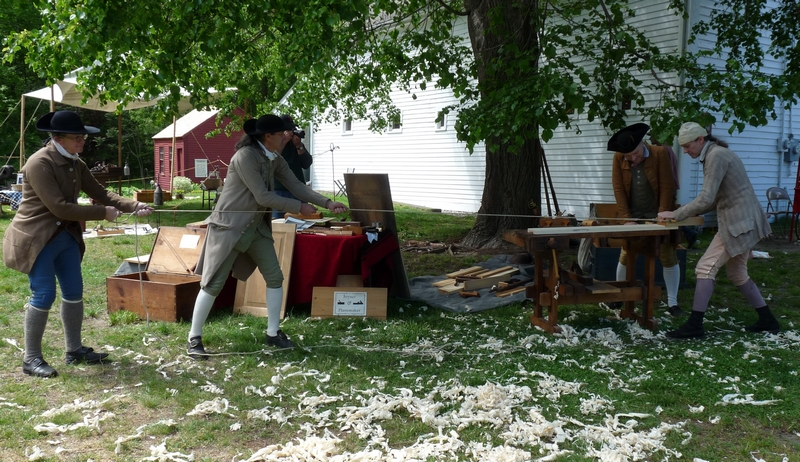 Image courtesy of Mary from Holliston
Preparing to "ride" the cornice plane...

Image courtesy of Mary from Holliston
... and the result.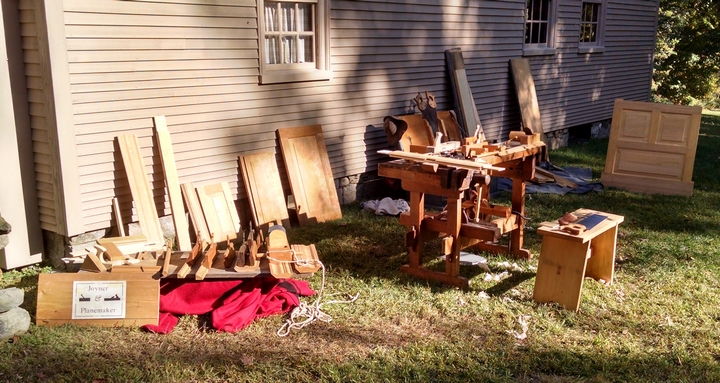 A typical demonstration day.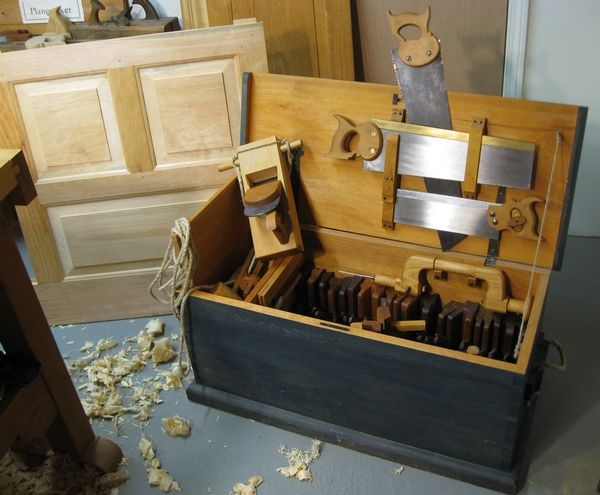 Reproduction 18th century Joiner's Chest
and a sample of raised paneling.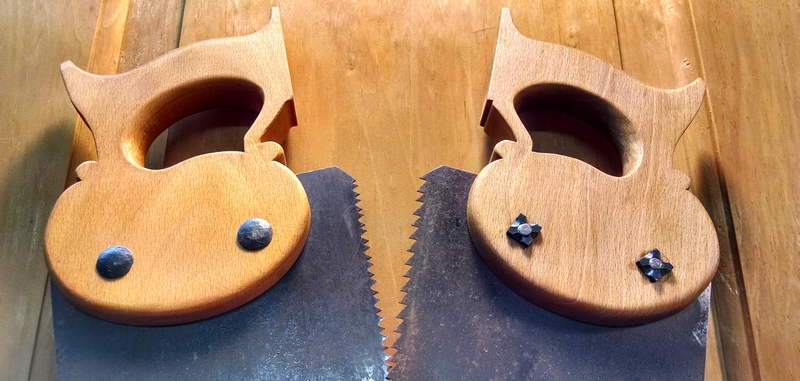 Dalaway Handsaw Reproductions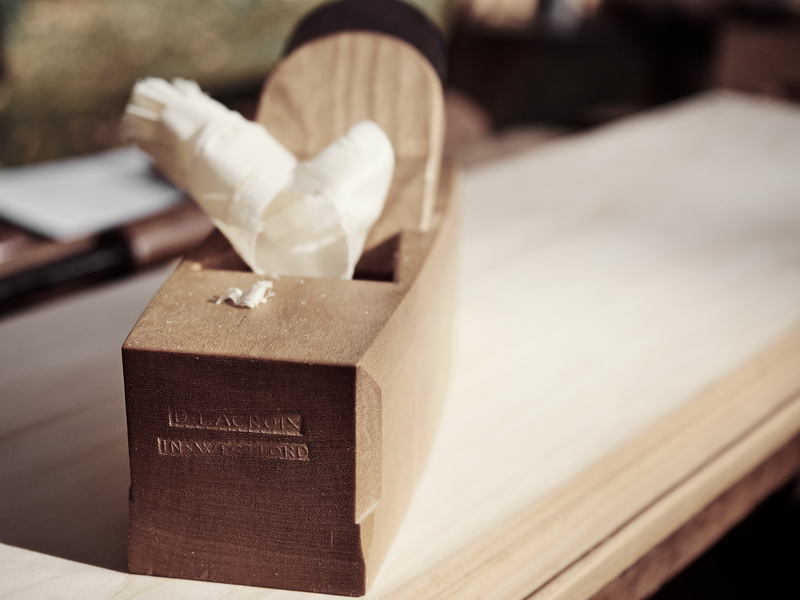 Image courtesy A. Comjean
Motivation: When the customer needed it yesterday...
Other Pages:


Reproduction Handplane Page
Westford Museum Cornice Molding

© D.P. Lacroix
Westford, Massachusetts

Last updated: February 2019